FLUXaminar Live Event "XRF in Practice"
Register now for our two-part live event on October 13 and 14!
For the first time, we are offering our popular XRF course "XRF in Practice" as a live event on our e-learning platform FLUXaminar®.
The Contents of the Course Are Divided into Two Parts:
Theory and fundamental principles of XRF (October 13, 2020, 3:00-4:00 PM (CEST)): Here we deal with theoretical aspects of the method and cover topics such as instrument technology, application development, calibration and more.
Practical application of XRF and sample preparation (October 14, 2020, 3:00-4:00 PM (CEST)): On the second day, we explain parameters and effects that influence the analytical results and demonstrate sample preparation techniques with their advantages and disadvantages.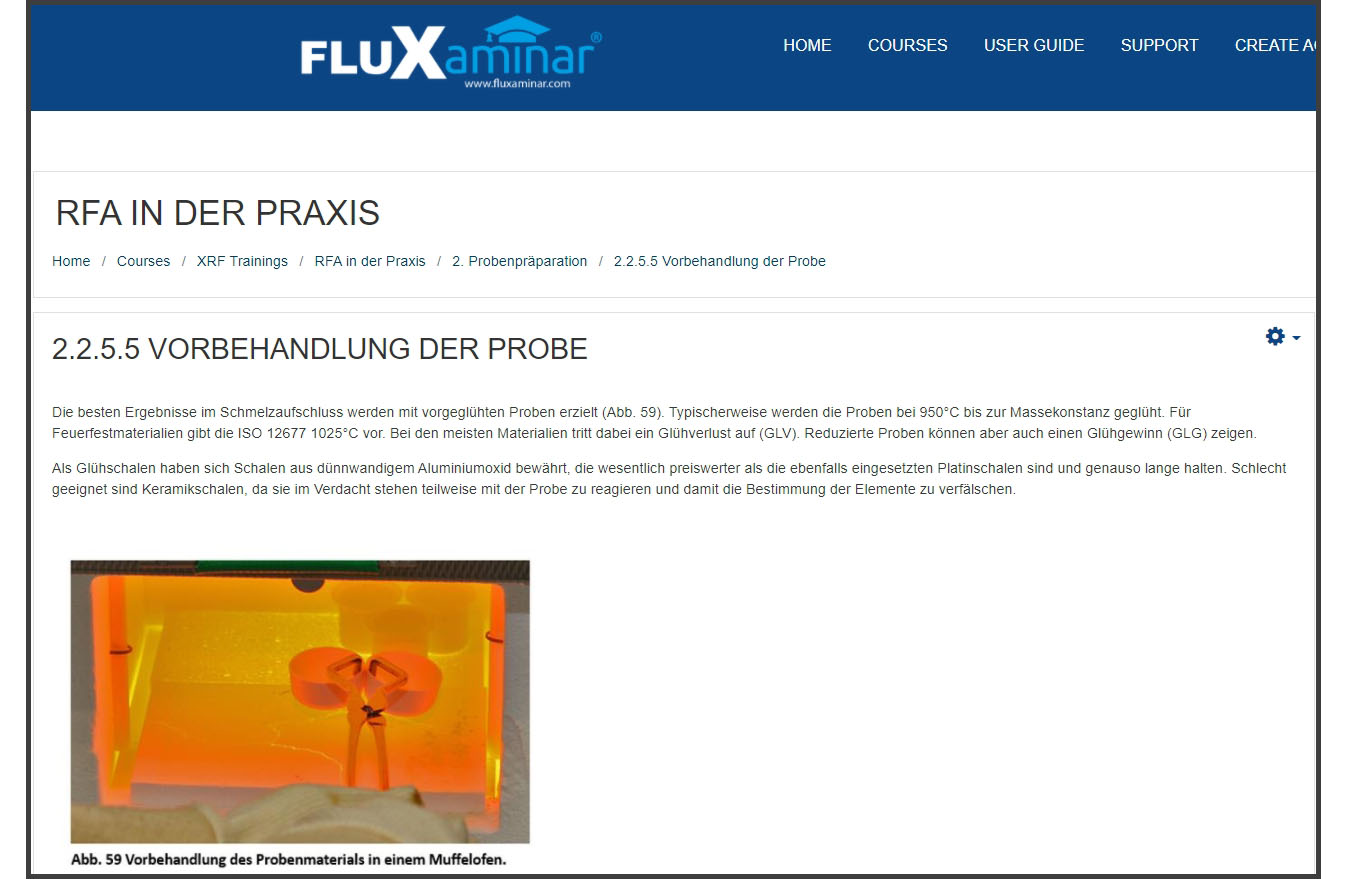 About one hour is planned for each part, followed by a question and answer session.
After the event, a recording will be available for download to users of the e-learning course.
How Can I Register for the Live Event?
Participation is free-of-charge for users, who have already purchased the "XRF in Practice" course. You can register directly using the form below.
If you are not yet a participant in the course, you now have the opportunity to purchase access for 100 Euro / 110 USD. To do this, fill out the registration form on this page and check the box next to "I am not yet a user of the e-learning course and would like to register". You will then receive further information from us.
The number of participants is limited to 20. If there is a large amount of interest, an additional date will be offered soon.
---