FLUXaminar® XRF E-Learning
FLUXaminar® is an extensive XRF e-learning platform by FLUXANA®. It allows users worldwide to access information on XRF related topics at any time.
The platform is separated in many different courses for service of FLUXANA® machines, the usage of XRF software to calibrate x-ray spectrometers and general trainings in XRF theory and practical use. At the end of every course, the user can download and print a certificate for completing the training.
Please note that FLUXaminar® the XRF e-learning plattform is an ever-growing tool. New content and courses are generated regularly. Make sure to visit it from time to time.
1. Registration
---
1.) Registration
Visit www.fluxaminar.com to see the front page on the platform. Here you can can see all available courses. By clicking on the course pictures, you can get a short preview of the content of these courses: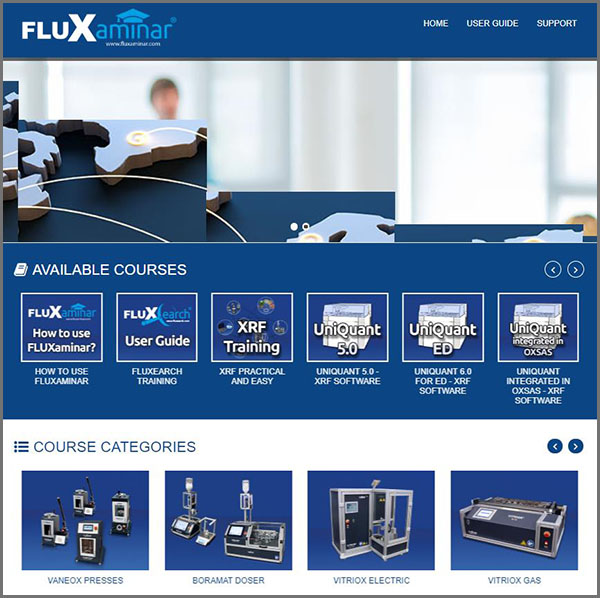 Before you can use any of the courses except the free user guides, you need to register. To do this, click on "Create new account" in the upper right corner of the screen:

On the new page, please fill in all necessary data and click on "Create my new account":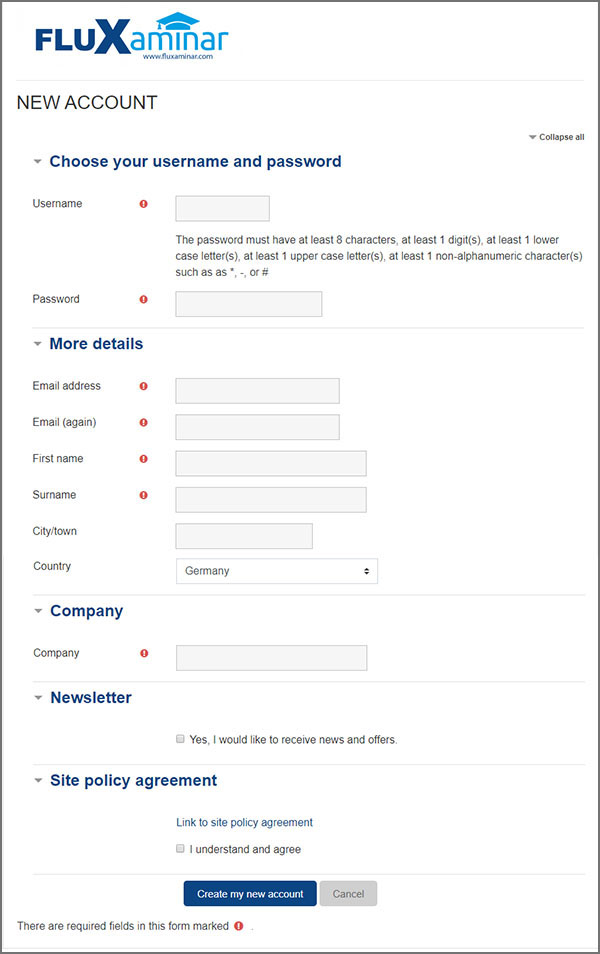 You will receive an activation email with a link. Please click on this link to activate your account. Then click on "Continue" to directly access the platform.

---
2.) User guide: "How to use FLUXaminar".
To help you navigating through the FLUXaminar® courses, we created the user guide "How to use FLUXaminar". Please click on it to get an extensive guide to the platform.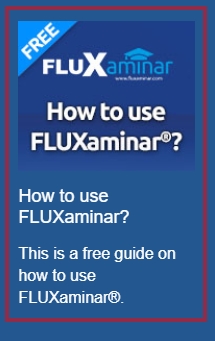 ---
3.) Feedback and Support
If you want to give us feedback or if you require support, please contact us at info@fluxana.com.